Jack Burford Chevrolet in the Community: Philanthropy and Involvement


Here at Jack Burford Chevrolet,inc. in Richmond, we're a proud supporter of other local businesses as well as charities and nonprofit organizations. We recognize the pivotal role we play in the success of our local Kentucky economy and take pride in the decisions we make on a daily basis to support those around us.
We Love Helping the Richmond Area Community!
In good times and in bad times, we are committed to being a beacon of light and a pillar of hope to our friends and neighbors from Lexington to Winchester and beyond with financial support as well as with unique partnerships and event planning. It's with that in mind that we support such organizations as the Madison County Farmer's Market, the Madison County Animal Shelter, and local youth sports leagues, among other organizations.
Contact us today to learn more about our community involvement & philanthropy!
---
We Support Local Animal Shelters
There are tons of adoptable pets at the Madison County Animal Shelter and other nearby shelters. We're proud to provide financial support and/or partner with such shelters by hosting events at our dealership to promote the adoption of local pets who need a good home!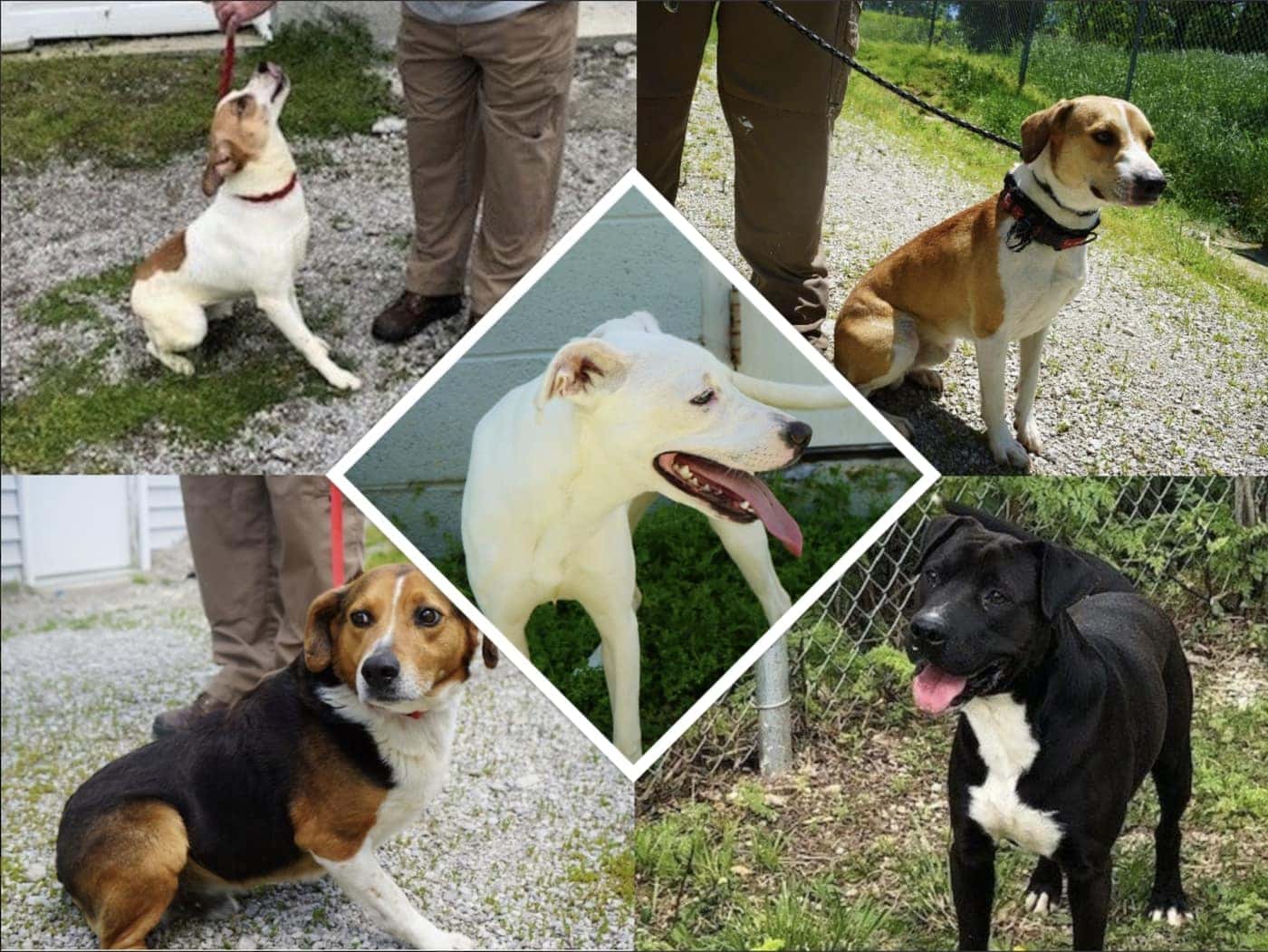 ---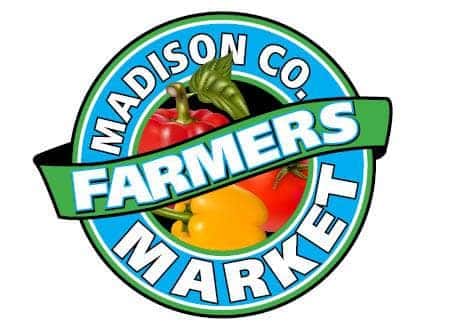 We Support Local Farmer's Markets
We have a breadth of farmers' markets here in the greater London area, and here at Jack Burford Chevrolet,inc., we're happy to help support them! Not only do our farmer's markets support local farmers and artisans, but they also provide our community at large with fresh, healthy food to enjoy. That's why we're proud to be a local supporter of farmers' markets like the Madison County Farmer's Market!
---
We Support the Arts in Richmond
We're proud to support the arts in and around Richmond, including the Madison Central High School Dance Team! We typically support the Madison High dance team through sponsorship and philanthropy. We've also been known to help them with event planning and provide them shirts, too. Of course, our local philanthropy for arts initiatives extends far beyond just support to Madison Central High and we're always happy to help support other local expressions of arts & culture that make our community a more vibrant place to live.
---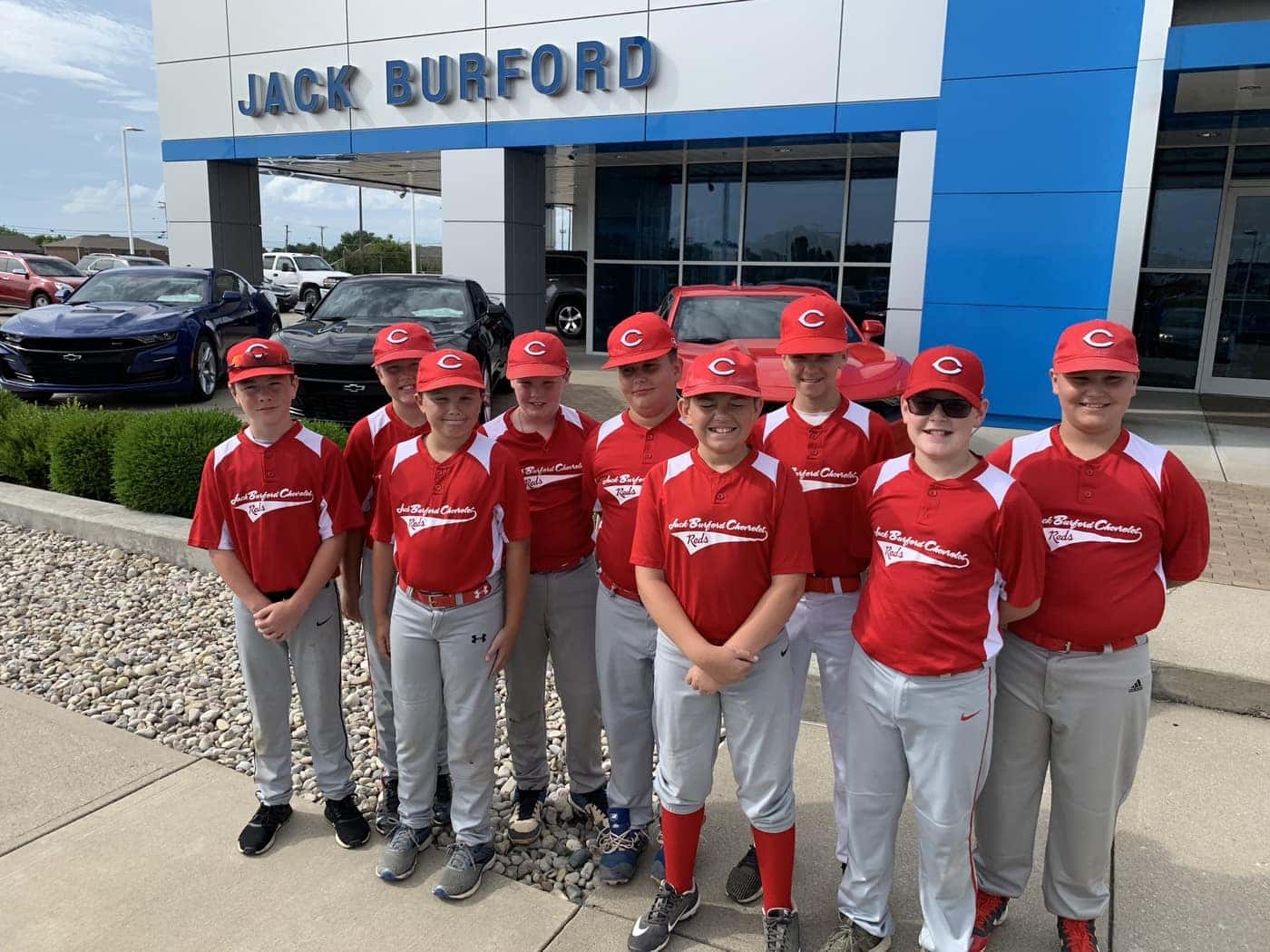 We Support Local Sports Leagues
Sports are a great way for Irvine youth and adults alike to engage in healthy physical exercise and learn the importance of team spirit and self-advancement. Our area provides many local sports leagues, from the Madison County Sports & Social Club, which has several local leagues for youth and adults, to the Richmond Little League. We happily support several local sports leagues and the positive impact they have on our community.
---
Contact Us to Learn More About Our Community Involvement
Want to learn more about our community involvement and philanthropic efforts here at Jack Burford Chevrolet,inc.? Give us a call or visit our dealership in Richmond when safe to meet our staff and see how they're helping the local community as a whole and individually! Be sure to also take a look at the positive things our customers are saying about us.
More from Jack Burford Chevrolet,inc.
An American icon, Chevrolet first introduced its legendary Camaro model in 1966. Though it was built with the speed of a racing car, it was also designed for a comfortable ride. Since its appearance in the Hollywood franchise, "The Transformers", the Chevy Camaro has become even more popular in the U.S. and worldwide. In this…

Richmond, Kentucky, is home to Eastern Kentucky University, White Hall Historic Site, numerous historic Civil War battlefields, and amazing food. Whether you're craving sushi, pizza, or down-home comfort food, you'll find just what you're looking for at these top five restaurants in Richmond. Khin's Sushi If you enjoy the unique flavors of wasabi, soy sauce,…

Most people know it's important to change the oil in their vehicles, but they may not know how often to perform this routine maintenance. If you drive a Chevrolet vehicle, regular oil changes can help keep your car running smoothly for many years. Review this guide to learn how often you should change the oil…